Yes, it's that time of year again. Flowers are blooming, birds are chirping and the snow has, almost, melted. There is a definite feeling of Spring in the air and here at the Smugglers Hostel we are getting ready to open our doors again for the 2015 season! After a fantastic second season, thanks to our Hostel Manager, Kerry and all our amazing volunteers, we are excited to look forward and take a sneak peak at what 2015 has to offer.
Renovations are well underway at the Smugglers Hostel with newly renovated communal bathrooms being the key focus of this project. There are also plans to develop and enhance the outdoor space for our guests too!
2014 saw some great events take place in Tomintoul and the surrounding areas and the 2015 diary is no different, with a jam packed schedule of events and activities for everyone to enjoy. There are several sporting events planned over the course of this year, kicking off with the Glenlivet 10k on Sunday 12th April! Why not sign up, take part and support Chest Heart & Stroke Scotland. Other running events this year include the MacMillan Mini Mudder and the Touler 10k. 2015 also sees the return of the Rock & Road Cycling Festival in June and the Motorcycle Festival in July.

Other events and activities for the whole family to get involved with include the Cairngorms Nature Festival on 16th & 17th May with a variety of events in the Cairngorms. There are also the annual Tomintoul Highland Games on 18th & 19th July.

Finally,  there is of course the annual Spirit of Speyside Whisky Festival!  Taking place over the first weekend in May, with lots of different events happening over the course of the festival, it is a great opportunity to sample some of Speyside's finest Whisky!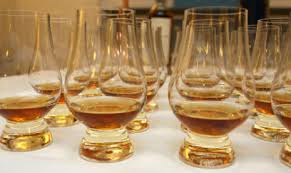 We are very excited about what 2015 has in store and we look forward to welcoming all our guests to the Smugglers Hostel this year!