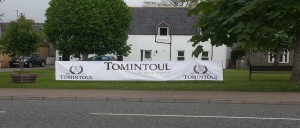 Tomintoul, le village le plus haut des Highlands, situe au Coeur de la route du whisky. En quete d'aventure a la recherche de calme et envie de decouvrir de nouveaux paysages, vous ne pouvez passer a cote de ce petit village.
Tomintoul, the highest village in the Highlands, is situated in  the heart of the Whisky Trail. Whether in search of adventure,  calm or an  urge to discover new landscapes, you can not go wrong in this small village.
Rempli de personnages hauts en couleurs et tres accueillants, vous vous sentirez tres vite comme chez vous ici. Vous pourrez loger au Smugglers Hostel. Calme et convivialite vous y attendent et Kerry, gerante de l'etablissement se fera un Bonheur de repondre a toutes vos questions.
Full of  colourful characters who are very welcoming, you will feel at home very quickly here. You can stay at the Smugglers Hostel. Tranquility and hospitality await you and Kerry, the hostel Manager will be very happy to answer all your questions.
Vous pourrez ainsi, apres une bonne nuit de sommeil, partir a la decouverte des Highlands, au travers des paysages somptueux de l'Ecosse ou montagnes enneigees, lacs, et animaux en tout genre vous attendent.
You will feel ready,  after a good night's sleep, to discover in these Highlands, the magnificent scenery of Scotland where snowy mountains, lakes, and wildlife  of all kinds await you.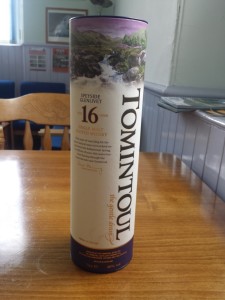 Amateurs de bon whisky? La distillerie de Tomintoul situe a quelques minutes du village vous ouvre ses portes et vous propose une degustation de ce whisky local, a consommer avec moderation.
Lover of good whisky? Tomintoul distillery is located a few minutes from the village and many distilleries open their  doors to offer  tastings of  local whisky,  to consume with moderation.
Si vous preferez etre guides en pratiquant la randonnee, Simon, le mari de Kerry et gerant du 'Cairngorm Treks', sera heureux de vous emmener decouvrir des decors dignes des plus grands films hollywoodiens et de vous apprendre une multitude de choses sur les divers animaux et lieux locaux, pour un ou plusieurs jours de randonnee eblouissante.
If you prefer to be out  trekking, Simon, (husband of Kerry) and the owner of  'Cairngorm Treks', will be happy to take you to  discover scenery worthy of the greatest Hollywood films and teach you many things about different animals and places over  one or more days of amazing  hiking.
Apres une journee bien remplie, vous pourrez vous ressourcer dans les nombreux pubs de Tomintoul, ou vous pourrez deguster de delicieux et copieux mets en compagnie de personnes tres chaleureuses.
After a busy day, you can relax in one of the many pubs in Tomintoul , where you can enjoy hearty dishes of delicious food and meet very warm and friendly people.

En resume, que vous soyez amateurs de randonnees, de velo, de montagnes, de lacs ou d'animaux, Tomintoul est la destination ideale. Il y fait bon vivre et vous y serez toujours bien accueillis. N'oubliez pas, apres une dure journee, de vous rendre au Smugglers Hostel, ou vous pourrez reprendre des forces tout en vous preparant au lendemain pour partir a la decouverte des infinies richesses de l'Ecosse.
In short, whether you are fans of hiking, biking, mountains, lakes or animals;  Tomintoul is the ideal destination. You will always be welcomed. Remember, after a hard day, you can go to the Smugglers Hostel, where you can relax and be ready for a new day of discovering the infinite riches of Scotland.
D. Hommery.  June 2015